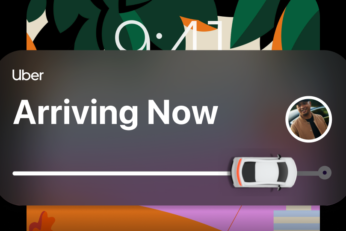 Uber's iPhone app has been updated with a new look and Live Activities. Here are all the details on this.
Uber, and Uber Eats now support Live Activity feature on the iPhone. Here are all the details on this.
Uber has begun to alert some users who it feels might have been exposed to coronavirus. While that may initially seem somewhat interesting, it may also be a further glimpse into what can be done with certain kinds of data.
Uber to ban riders with ratings below 4, according to a new report. Here's everything you need to know about this.
Uber has now launched a new feature which lets users request a ride for other people, including friends and family. Here are the details on how it works.
Tim Cook once threatened to pull Uber from the iOS App Store after the app was caught tracking users even after it was deleted. Here are the details.
Google has expanded upon its existing Uber integration within Google Maps by taking things almost to the point where users may not even need to have the Uber app installed at all.
Uber is on something of a charm offensive in the Spanish city of Madrid, and it's hoping not only to improve the company's image in the country, but also help reduce the pollution in the area. In order to do that, Uber is launching a fleet of new electric Tesla Model S cars for its licensed drivers to drive around the city.
Uber users can now finally hail a self-driving Uber car in San Fransisco. Here's everything you need to know about it.