CT scans are normally used to give doctors a vital look at our bodies but one company offers them out for use in all different kinds of ways.  Lumafield rents CT scanners out to companies and educational institutions who need to use one but don't need it enough to actually buy one.
As part of its promotional work, Lumafield shares a Scan of the Month and makes it available in video form online. This month, Tony Fadell and some iPods came along.
Apple recently killed the iPod touch which means that there are no iPod products being sold. In this new video and explanation, former iPod chief Fadell took an original iPod, a 6th-gen iPod Classic, and a 1st-gen iPod Nano to be scanned and the results are pretty impressive.
One of the things we get to see is how the original iPod's Toshiba hard disk was mounted in such a way to ensure that it withstood being bumped and banged around during use.
Hard disks are not great at surviving rough treatment, but with the iPod being sold to less technical people, it needed to be protected from being dropped onto tables without caution.
The whole thing is a great watch and it's fascinating to see what the insides of these iconic products look like. Check it out, even if you never had one of these iPods to call your own.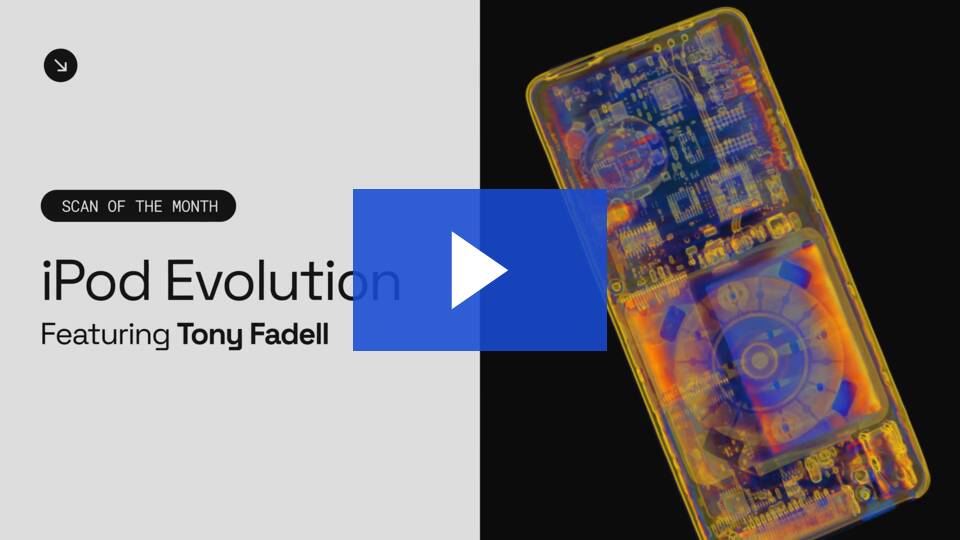 You may also like to check out:
You can follow us on Twitter, or Instagram, and even like our Facebook page to keep yourself updated on all the latest from Microsoft, Google, Apple, and the Web.