Technology can sometimes be a distraction when it's thrust into situations that don't call for it or require it. However, when it's used to take something that's tried and tested and make it much better then it's a modern miracle, and that is exactly what this Withings smart temporal thermometer is.
If you have purchased a thermometer for the home to be used on a poorly infant, or even on yourself, or have visited a GP or clinician and have had your temperature taken, then you are probably used to have something inserted into your ear in order to get an accurate reading.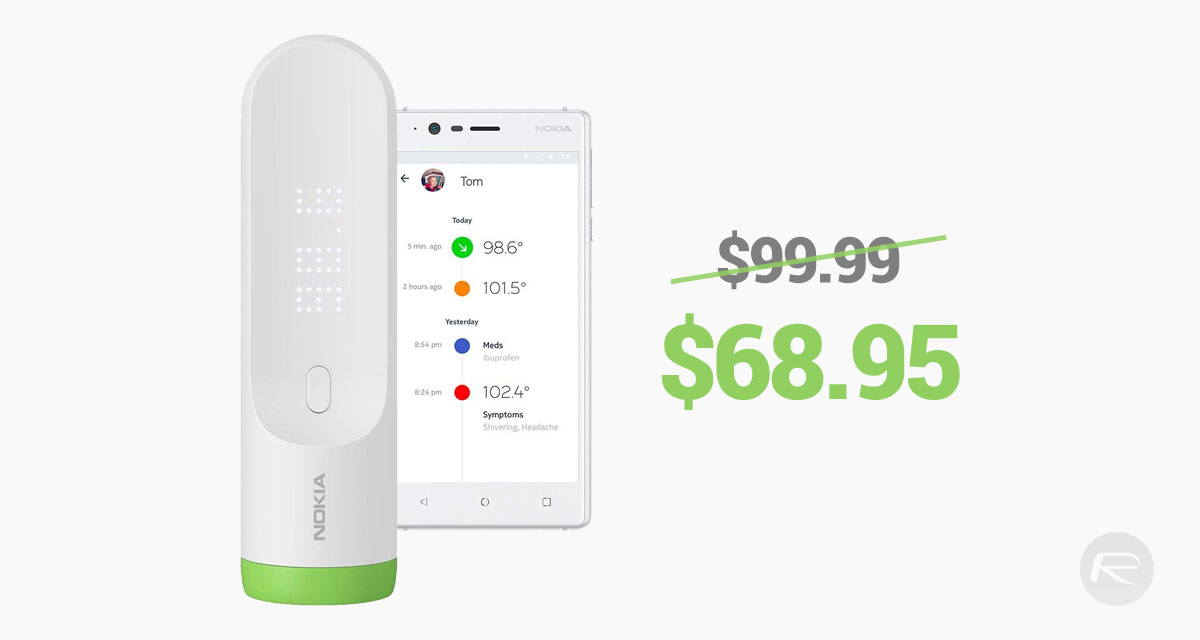 That may have been the accepted and only solution back in the dark ages but we have definitely progressed since then, and, thankfully, technology has as well as this wonderful Withing/Nokia product shows.
Withings is suggesting that this new intelligent thermometer is the "smartest way to take care of the whole family,' and, from a temperature reading perspective, it's definitely hard to argue against that notion. With this device, a fast and effortless gesture is capable of yielding massively accurate results without having to actually insert anything into any human orifice. It is highly accurate, utterly hygienic, provides instant feedback, and is perfect for the whole family as it supports up to 8 users and can record and collate temperatures for all of those users with a single touch.
The hardware also feeds back into a dedicated Withings Thermo app that is available for iOS and Android to ensure that owners have a dedicated place for all temperature data to be handled and collected. It's also FSA-eligible which is particularly relevant for consumers in the United States who have a flexible spending account within an employer's health plan. This piece of hardware is definitely a step forward for personal healthcare and is a must-have purchase at this price for anyone who has an infant or small child in their home.
If you are already invested in the Withings health range, or just want to get started with this hardware, then everything you need to know can be found on the direct link below.
Buy: Withings/Nokia Thermo – Smart Temporal Thermometer from Amazon: $68.95 | Original price: $99.99
You may also like to check out:
You can follow us on Twitter, add us to your circle on Google+ or like our Facebook page to keep yourself updated on all the latest from Microsoft, Google, Apple, and the Web.