It's that Friday feeling once again, which, as you guessed it, means we have a selection of the finest technology deals for you to fest your eyes, and your wallets, upon. Be quick as technology of this caliber, at this price, will fly off the digital shelves as quick as it was put on.
Let's start off with a beautiful MacBook accessory. We have a $20 leather, I repeat, leather sleeve case for 13-inch MacBooks, or well any other 13-inch Ultrabook.
It is well known that Apple doesn't sell the Apple Watch Nike+ band separately. Well, third party manufacturers do, so if you wish to give your Apple Watch a Nike+ make over, this $12.99 third-party band will help you achieve that. We also have a very useful set of USB adapters from AUKEY: microUSB to USB-C adapter, and USB 3.0 to USB-C. Last but not the least, is the addictive Watch Dogs 2 for PS4.
As always, all the deals listed here will only be available for a limited period of time, or till stocks last, whichever happens first. So if there's a product in here that you have your heart set on, make sure you act quickly before the offers expire. Enjoy the savings!
Watch Dogs 2 for PlayStation 4 ($29.99, usually $59.99)
If you want to use your PlayStation 4 to explore the vast environment of San Francisco Bay, and get up to all kinds of mischief as you're doing it, without any kind of real-world repercussions, then Watch Dogs 4 is probably where you need to be. Not only can you traverse the environment pretty much unrestricted, but you can also hack pretty much everything, every vehicle, and every person. Games are so much more fun when you can take control of vehicles and drones to cause untold amounts of carnage.
Buy: Watch Dogs 2 for PlayStation 4 from Amazon: $29.99 | Original price: $60
AUKEY microUSB to USB-C and USB 3.0 to USB-C Adapter ($6 with promo code, usually $15.99)
If you want to easily convert a USB-C port into a USB-A port, which is capable of USB 3.0 super speeds of up to 5Gbps, then this is probably the tiny and affordable kit that you need to introduce in your life. This is the perfect for purchase for those that own a USB-C device, such as MacBook, Chromebook Pixel, or a Google Pixel.
Buy: AUKEY microUSB to USB-C and USB 3.0 to USB-C Adapter from Amazon: $6 | Original price: $16
Third-Party Apple Watch Nike+ Band for 42mm Models ($12.99, usually $49.99)
You will immediately recognize this band as the same one that ships with the Nike+ version of Apple Watch Series 2, and you'd be right. The problem is that it's extremely popular, but Apple only sells it with the Watch itself and not as standalone purchase for those that want to replicate the experience. Thankfully, for a simple outlay of just $12.99, you can now slap the same experience onto your Watch without purchasing a brand new one.
Buy: Third-Party Apple Watch Nike+ Band for 42mm Models from Amazon: $12.99 | Original price: $50
Leather Sleeve Case for 13-Inch MacBooks ($19.99, usually $74.99)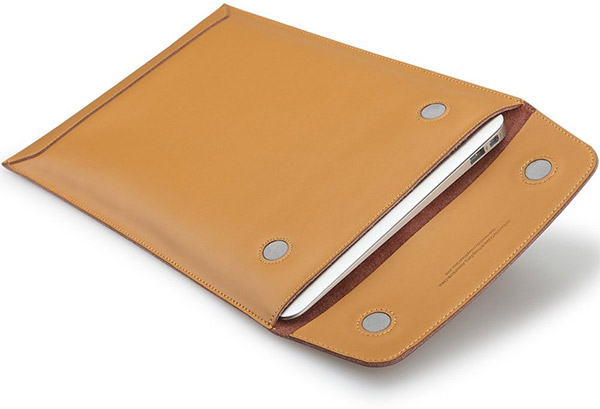 If you've purchased that expensive hardware, then you're going to want to look after it. There's no better place to start than to purchase this stylish and affordable leather sleeve case for that 13-inch MacBook, or similar. It may look stunning on the outside, but there's also a leather interior to protect the device, as well as a magnetic clasp to ensure that it's kept secure and tight.
Buy: Leather Sleeve Case for 13-Inch MacBooks from Amazon: $19.99 | Original price: $75
You can follow us on Twitter, add us to your circle on Google+ or like our Facebook page to keep yourself updated on all the latest from Microsoft, Google, Apple and the Web.